Description
Borek is a baked pastry filled with meat, cheese, or vegetables. The pastry dough is called "Yufka" in Turkey. It is famous throughout Turkey and parts of the Middle-East. 
Cheese Borek
It is a super tasty snack recipe where the 'phyllo' dough is boiled in water. The filling generally consists of parsley and cheese. It is baked at 350 degrees and olive oil is used for brushing. Because olive oil and butter are used, it is healthy and tasty at the same time. This savory pastry is filled with a large amount of cheese making it cheesy and super moist. It is one of the most difficult Boreks to prepare, but once consumed it leaves an everlasting impact and it also enhances the taste buds. The dough sheets are soaked in a combination with water, olive oil, butter, milk, and eggs which makes it tender and juicy. 
Payment & Security
Your payment information is processed securely. We do not store credit card details nor have access to your credit card information.
Customer Reviews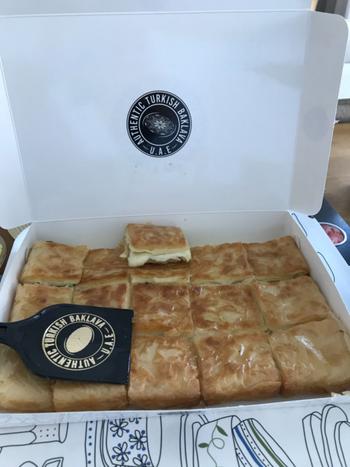 03/28/2021
I recommend this product
Magnificent
It was fresh and delicious Highly recommended
Anonymous

United Arab Emirates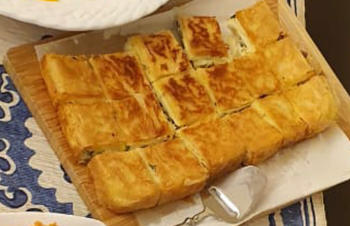 12/27/2020
I recommend this product
Amazing Cheese Borek
Loved it! Delicious, felt like I was in Turkey!
Anonymous

United Arab Emirates
10/29/2020
I recommend this product
Perfect!
Very delicious cheese borek. Very fresh and well maid! Package was perfect! Keep it up !
Gulnara S.

United Arab Emirates
07/21/2021
I recommend this product
Amazing service
I liked the products a lot
Anonymous

United Arab Emirates
06/28/2021
I recommend this product
The Best
the best turkish delights every
Anonymous

United Arab Emirates